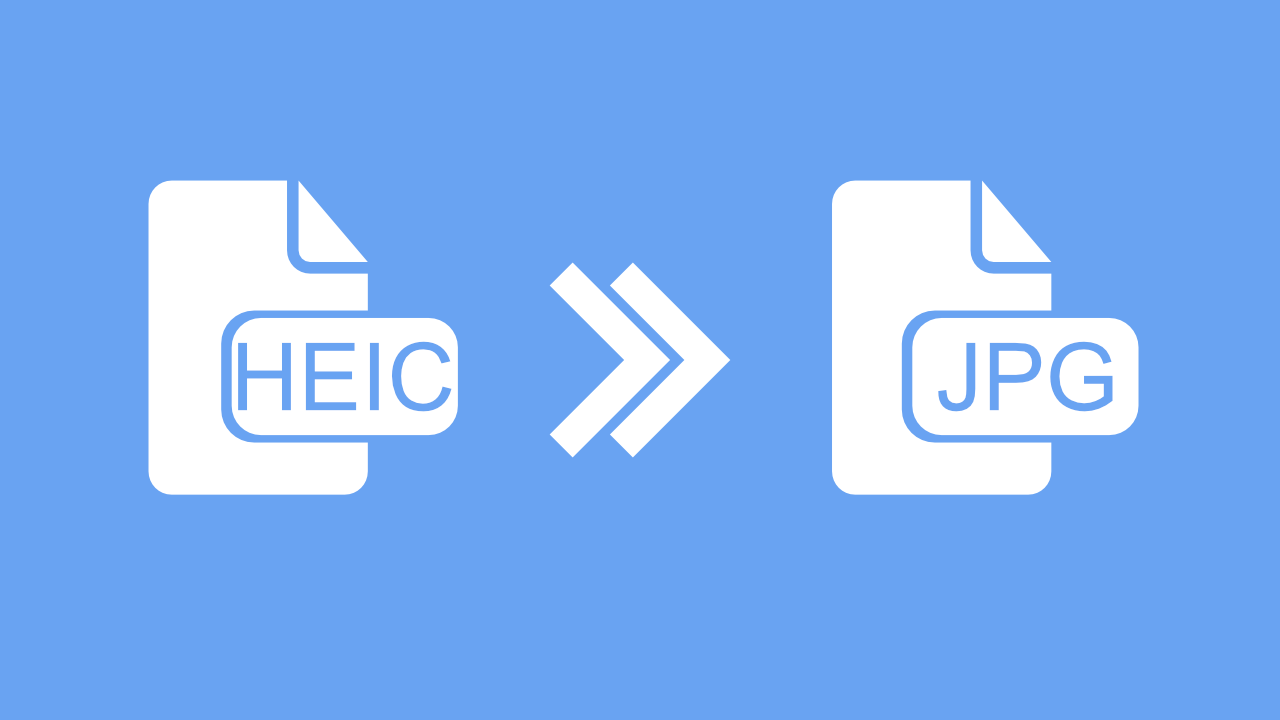 If you are using an iPhone (iOS 11 or later), you have probably noticed that photos taken with your iPhone's camera are saved as HEIC files instead of the previous format, JPG. In this article, get to know the HEIC format better and find out why it has taken the place of the leading image format across Apple's devices. Finally, we will explain how to convert images from HEIC to JPG online in just a few easy steps.
What is HEIC format? Why does iPhone take HEIC photos?
HEIC, also known as HEIF (High-Efficiency Image Format), is a newer image file format designed to replace JPG as the standard format for storing digital photos. It is used by Apple on its iOS devices, such as the iPhone and iPad, Apple Watch, Mac, and MacBook computers.
This file format was introduced to offer better compression while preserving image quality, which is achieved by using a more efficient compression algorithm than the one used by JPG.
As a result, HEIC images are much smaller in size – taking up less space on your device, and are faster to transfer or share. The results are typically substantially better than with older lossy formats since the HEIC format stores 10 bits of data for each pixel.
Although more and more developers and smartphone manufacturers are adopting this format every day, it is still not as widely accepted as JPG.
What is JPG format?
JPG, also known as JPEG (Joint Photographic Experts Group) is the so-called "lossy compression" method for compressing digital photography.
JPG files are commonly used since the compression process significantly reduces the file size, which makes them perfect for sharing, saving, and displaying on websites. Almost all programs and photo-equipment support this format and allow the conversion of their formats to JPG.
However, the JPEG compression also reduces image quality, which could be noticeable if the image is highly compressed. When converting or saving an image in some photo editors, the user can choose the level of compression, looking for a compromise between preserving quality and memory requirements.
Which Format is Better, HEIC or JPEG?
HEIC is the latest technology in image compression. Modernity often implies superiority, and this time, that's exactly the case. HEIC has the capability to compress images to a smaller size without sacrificing the original quality of the image. In fact, HEIC images are almost half the size of JPEG images, and the compression of a HEIC file results in a clearer representation of the original photo compared to a JPEG file of the same size.
When it comes to image quality and efficiency, HEIC format is a safe option. The only drawback with HEIC is that it is a relatively new technology, so it has less software support. This may lead to the need to convert HEIC files to JPEG to be compatible with more devices.
How to Convert HEIC to JPG Online
Convert HEIC to JPG with img2go by following these steps:
On the Img2Go homepage, go to HEIC to JPG converter.
Upload the files you want to convert to JPG.
Change the quality of the image, DPI, apply a color filter, AI upscale, set Chroma sub-sampling, etc. (Optional)
Click on the "START" button.
Once the conversion is complete, your JPG file is automatically downloaded.
That's it! Your HEIC file is now successfully converted to JPG format.
How to convert multiple HEIC to JPG with IMG2Go
Using the HEIC to JPG converter, you can convert multiple HEIC files thanks to the batch processing option. There is a limit of 5 files that can be converted within a single task.
For premium users, the limit is increased to 200 files per conversion task. If you need to convert a larger number of HEIC files, you may want to consider upgrading to a premium account, which provides increased conversion capabilities.
Conclusion
The main problem with the HEIC format is that it is still not widely compatible with other applications or devices. There is a possibility that you will not be able to open the HEIC photo after you move it to your computer.
Thankfully, converting HEIC to JPG online is a straightforward process that can be accomplished using online tools, like Img2Go's HEIC to JPG converter.
With the ability to adjust the quality of the resulting JPG file, Img2Go provides a convenient solution to meet your image conversion needs. Whether you need to convert a single file or multiple files, this online converter makes it easy to get the job done.