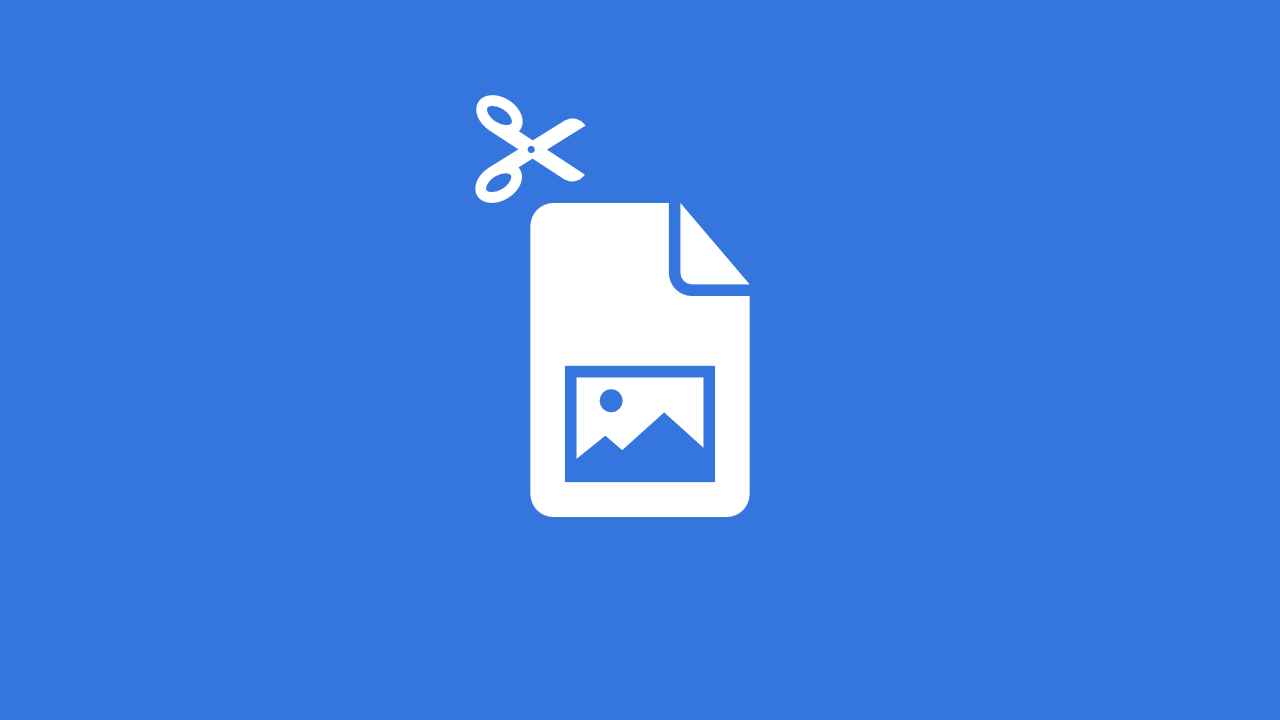 In today's digital realm, removing backgrounds from images has become a vital aspect to enhance visual appeal and unleash creativity. Thanks to AI-powered technology, achieving professional-grade results has never been more accessible. Img2Go's AI Background Remover is an online tool you can rely on.
Keep reading and discover how this powerful tool can transform your images in just seconds – unlocking endless possibilities for marketing, social media, creative projects, and more. Bid farewell to the tedious hours spent manually removing backgrounds from your images. Instead, embrace a new era of seamless and efficient image editing.
The Power of Seamless Background Removal
Background removal involves utilizing advanced AI algorithms, such as those employed in Img2Go's AI Background Remover, to automatically detect and isolate the subject in an image. The AI-powered tool efficiently analyzes the image and accurately identifies the foreground, allowing you to effortlessly remove the background with just a few clicks.
Removing the background grants you greater flexibility in customizing images to suit your artistic vision or branding requirements.
Img2Go's AI Background Remover: Your Creative Ally
Img2Go's AI-powered tool is the ultimate game-changer, offering unparalleled visual appeal and limitless creative possibilities.
Here's what makes it a must-have in your image editing arsenal:
Effortless Precision: Img2Go's AI models wield extraordinary precision, ensuring spot-on background removal even in the most complex images.
Intuitive Interface: Our BG Remover caters to both novices and seasoned professionals, boasting an intuitive user interface that's a breeze to navigate.
Time-Saving: Img2Go values your precious time, delivering lightning-fast processing speeds that get background removal done in no time.
How to Use Img2Go's AI Background Remover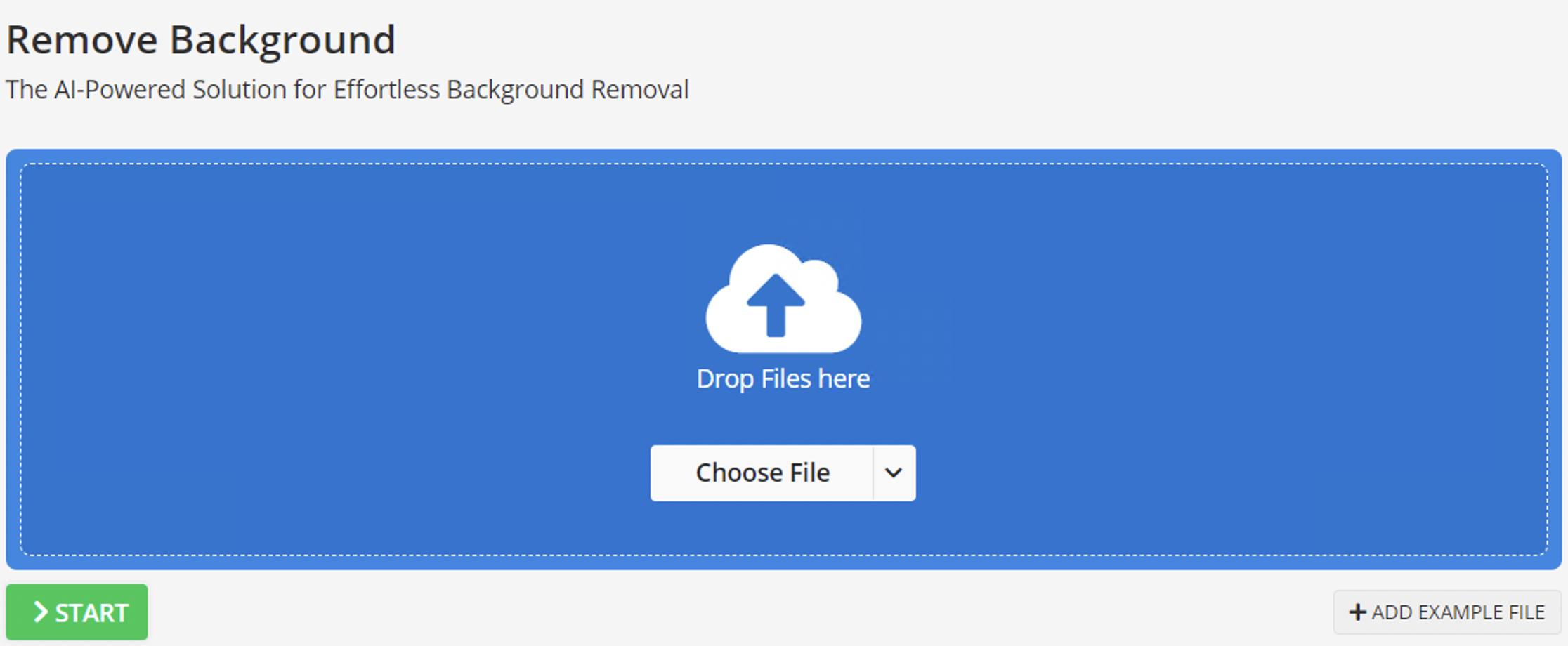 Embrace the simplicity of Img2Go's AI Background Remover with these easy steps:
Upload: Seamlessly upload your image or import it from URLs or cloud storage services like Dropbox or Google Drive.
Select the Perfect AI Model: Choose from an array of pre-trained AI models, optimized for various use cases. Tailor your selection to suit your editing needs.
Let the Magic Unfold: Click "START," and watch in awe as Img2Go's AI works its magic. Within seconds, your background will vanish, leaving your subject in the spotlight.
Download: Revel in your newly edited image, now enhanced and ready to be integrated into any creative project. The possibilities are endless!
When to Utilize the Background Remover
Img2Go's AI Background Remover is your trusted companion in many situations:
Perfecting Profile Pictures and Avatars: Make your virtual presence shine, standing out in a sea of profiles with a clean and polished look.
Crafting Compelling Branding and Logo Designs: Seamlessly integrate logos into marketing materials and maintain brand consistency with expert background removal.
Elevating E-commerce Product Photography: Showcase your products like never before, allowing them to dazzle against any backdrop.
Real Estate and Architecture: Accentuate architectural details and showcase properties effectively in real estate images.
Fashion and Apparel: Isolate clothing items to create eye-catching lookbooks and online catalogs in the fashion industry.
Marketing Collateral: Design eye-catching brochures, flyers, banners, and advertisements to grab attention and leave a lasting impression.
Artistic Presentations: Create engaging visuals for educational, training, or public speaking presentations, adding professionalism and creativity.
Personal Projects and DIY: Add a personal touch and creativity to various projects, from crafting personalized gifts to designing party invitations.
In Conclusion: AI Background Remover
Img2Go's AI Background Remover revolutionizes image editing. With its seamless and efficient functionality, you can achieve the best results in seconds, freeing yourself from tedious manual tasks. Whether it's for branding, social media, or e-commerce purposes, this online background remover is your ultimate tool for unlocking limitless possibilities. Try it today!
Can I Use AI Background Remover For Free
For casual users, the good news is that you can use our AI Background Remover for free, allowing you to perform a few conversions without any cost. However, take into consideration that premium tasks, like AI usage, require credits.
Premium credits act like virtual tokens, enabling access to special features such as AI Upscale, Colorize Image, Remove Background, and AI Art Generator. Your subscription includes a certain number of premium credits, but if you run out, don't worry! You can purchase more credits to continue enjoying these advanced features.
As a user with a free Basic account, you will have 10 credits per month, while Starter, Pro, and Ultimate plans offer 60, 400, and an impressive 1600 credits, respectively! Learn more on our pricing page.
Please note that the credits included in your subscription will not carry over to the next month, but any purchased add-on credits will roll over.
Unlock the full potential of AI Background Remover and create stunning images with ease. Start using it today and see the magic unfold!