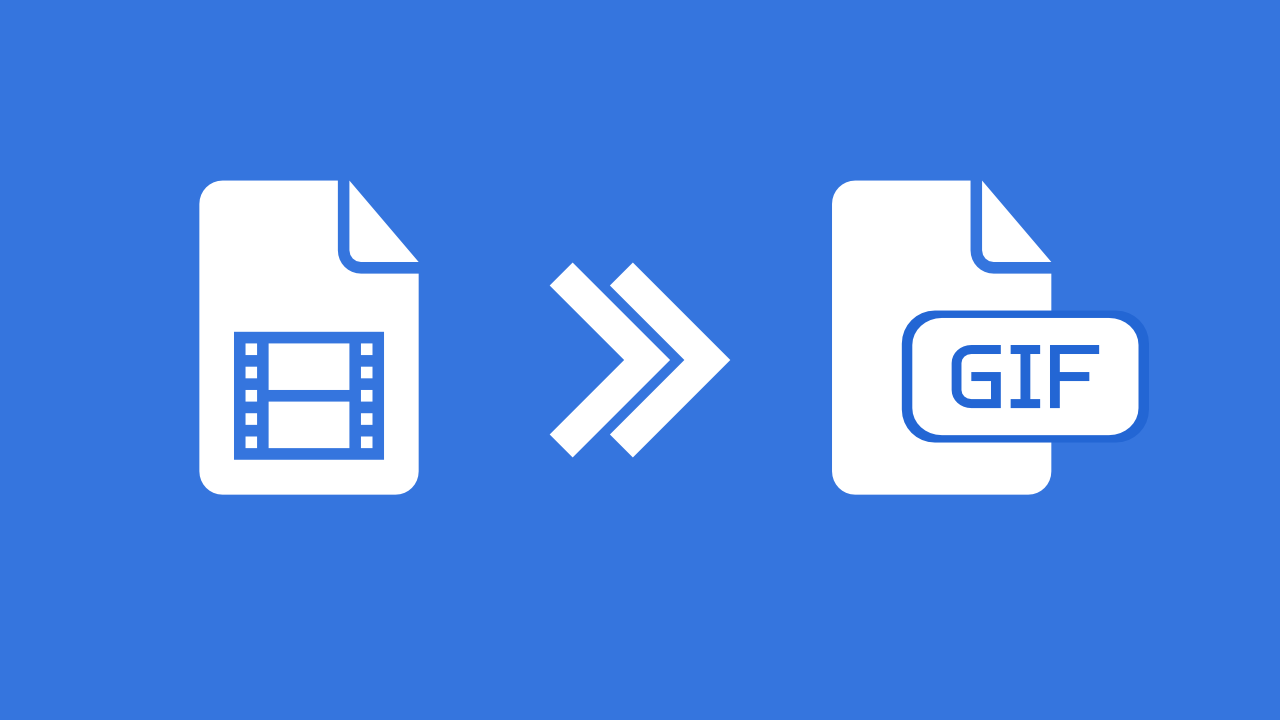 Although it is convenient to choose pre-made GIFs, you can as easily make an animated GIF using your own video. There is no need to buy expensive photo-editing software. Using video to GIF converter is a quick way to take your favorite scene and turn it into a high-quality animated GIF. Keep on reading and find out – how to create an animated GIF from a video in a few simple steps. It's easy and free!
How to make Animated GIFs
First things first. You need to find the video you want to convert. It does not matter which video format it is in – MOV, AVI, MP4, MKV, etc. – only make sure that it is not too long.
When using longer videos, only the first 30 seconds of the video file will be converted into an animated GIF. Therefore, if you want to make a GIF from a specific scene, it would be better to cut the video into short portions (no longer than 30 seconds). This can either be done with video editing software or by using the option to crop a video e.g. with this free online MP4 converter.
Once you have the short video ready, you can start with the GIF-making process! With Img2go, you can easily create an animated GIF from a video and share it online in no time!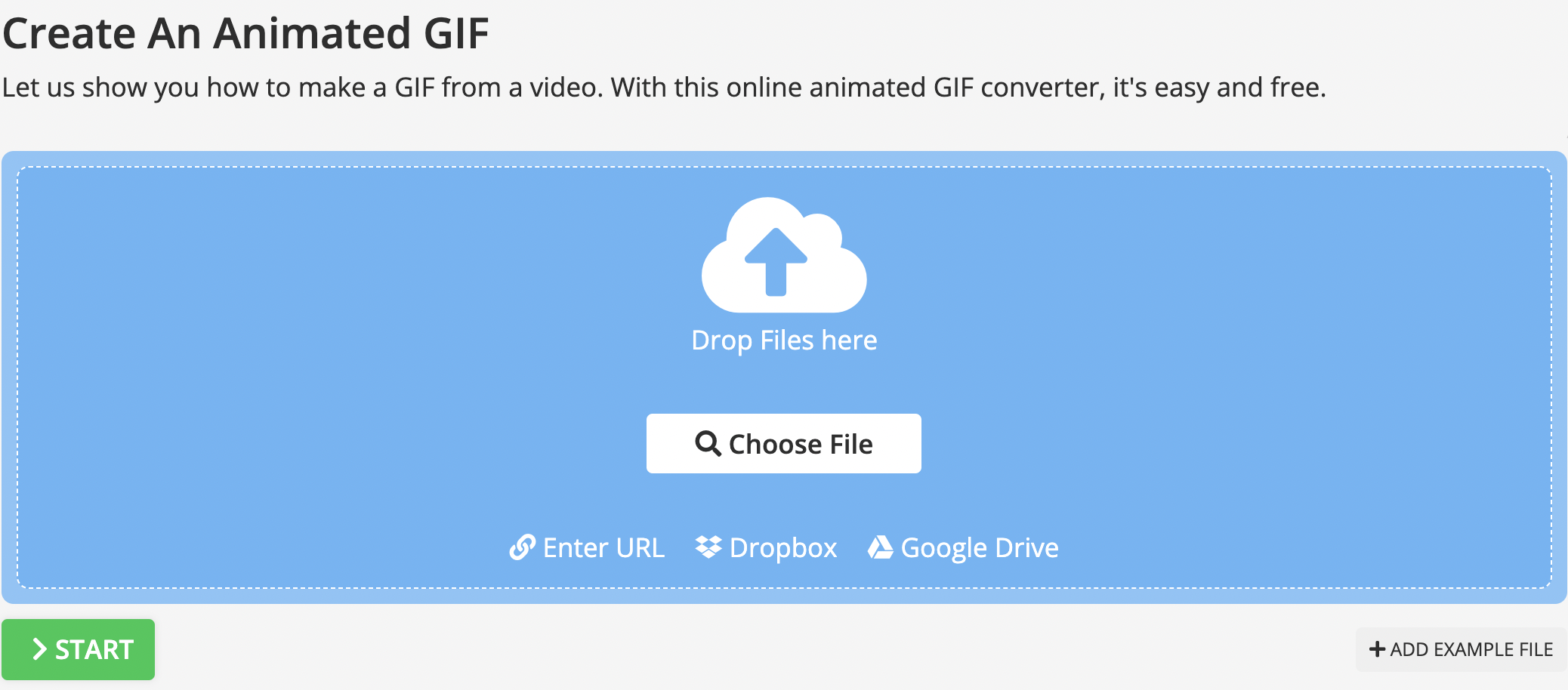 Follow these simple steps to turn your videos into animated GIFs:
Go to img2go.com and click on the Create animated GIF tool.
Upload the video clip from your phone, computer, cloud storage, or even by using a link from the web.
Optionally, use the optional settings to change the look and quality of the resulting animated GIF.
Once done, click on "START" to get your animated GIF.
Your animated GIF will download after the conversion is finished.
Note: There are a few ways to edit the GIF by choosing different options before the conversion.
Change Size: Change the size of your resulting GIF, e.g. 400 px width (height will be adjusted in proportion).
Apply Color Filter: Change the color of the GIF to greyscale, monochrome, negate, retro, or sepia.
Enhance: Add different filters to your GIF – like sharpening, despeckle, and more.
Change Frame Rate: Frame rate is the number of frames shown each second. A higher frame rate gives smoother animation and increases quality and file size.
There is almost no limitation to which kinds of videos you can convert to animated GIFs. Most popular files are supported, such as 3GP, AVI, FLV, MOV, MP4, WebM, and WMV.
You can also link to the available video on the Internet, with the exception of YouTube. Facebook, Vimeo, Twitter, Dailymotion, or Instagram videos can easily be converted to animated GIFs.
How do I make a video into a GIF on a phone?
Img2Go is optimized for mobile usage! Our free Video to GIF converter works the same on both desktop and mobile – simply launch the Convert to GIF tool, choose a video to upload and download your new GIF.
In Conclusion
There are many ways to make a GIF, but they are not equally accessible to everyone. Img2Go offers you a simple and free tool to create an animated GIF from a video. Since this animated GIF converter is an online service, you can access it from anywhere – your smartphone, tablet, or someone else's computer – as long as you have an internet connection.
Do you still want to create animated GIFs online? Img2Go has you covered!