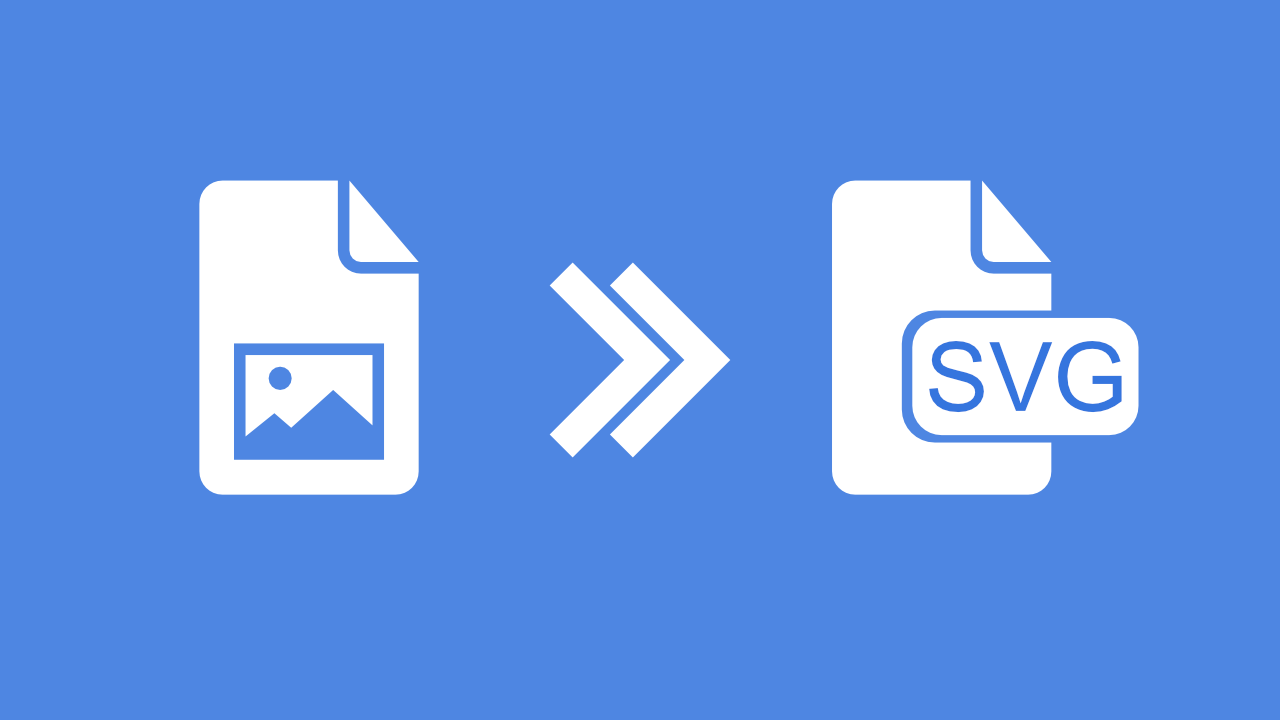 SVG has been around for years, and over time, it has become widely used. Its popularity is well deserved since SVG completely solves the requirements that formats like JPG or PNG can not fulfill. If you want to start using the SVG format, this is the right article for you. We will explain why you should use SVG in the first place and show how to convert image to SVG using an online tool.
What is SVG? How Is It Used?
SVG stands for Scalable Vector Graphics. From the very first word ('scalable'), it is clear why SVG is so popular. It is an XML-based vector image format for defining 2D graphics. Because SVG is based on XML, it can be controlled with CSS and JavaScript, providing countless interactivity options. SVGs are often used on the web for logos, icons, and other graphics that need to be scalable.
The SVG specification is an open standard developed by the World Wide Web Consortium in 1999.
SVG can be created using various tools, including vector graphics software such as Adobe Illustrator, Affinity Designer, and Inkscape, or by using code. It can be viewed in web browsers or other software that supports SVG, such as image editing programs.
Why Should I Use SVG?
There are a few reasons why you might want to convert image to SVG:
Scalability:

One of the main benefits of SVG is that it is scalable and responsive, which means it can be resized to any size without losing quality. This makes SVG images particularly well-suited for responsive design, where the layout of a website or app adjusts to the size and orientation of the user's device. Converting an image to SVG will ensure that the image looks crisp and clear no matter what size it is displayed at.

Small file size:

SVGs are vector images and therefore are usually much smaller in file-size than bitmap-based images (such as JPG and PNG). By converting an image to SVG, you can reduce the size of the image, which can help improve the performance of your website or application.

Styleability:

SVG images can be easily styled using CSS, which allows you to change the appearance of the image on the fly. This can be useful if you want to change the colors, add effects, or make other changes to the image without having to create a new file.

Animation:

Another unique feature of the SVG format, in addition to interactivity, includes animation. SVG images can be animated using CSS or JavaScript, which allows for more interactive and engaging experiences on the web.

Accessibility:

SVG images can be made more accessible by adding alternative text and other metadata, which can be helpful for users with disabilities or users who are using screen readers. By converting an image to SVG, you can make the image more accessible to a wider audience.
How to Convert Image to SVG Online
To easily convert any image to SVG and turn your raster images into vector graphics online, follow these few steps:
On the Img2Go homepage, go to Convert to SVG image converter.
Upload your file (typically an image file such as PNG or JPG).
Use the available options to customize the conversion, such as resizing the image, changing the DPI, or applying a color filter. (Optional)
Click on the "START" button to start the conversion process.
Once the conversion is complete, your SVG file is automatically downloaded.
NOTE:
There are a few things you have to be aware of when converting from raster to vector image:
Converting from JPG to SVG will not create a "true" vector graphic.
Colors are not transported when converting from raster to vector images.
Details can get lost when converting from JPG to SVG (just converting the basic shapes).
In Conclusion
Overall, SVG is a useful file format for displaying vector graphics on the web. SVG images offer a number of benefits for web design and development, including scalability, responsiveness, accessibility, and the ability to create interactive and engaging experiences. It is an incredibly useful technology with so many advantages over other image formats.
If you need an SVG for printing or further editing, select the image and convert it to SVG easily, online. The free SVG converter tool from Img2Go lets you upload any image and convert it to a vector in no time.